Our philosophy has always remained the same, to treat our customers the same way we wish to be treated. Since 1982 we have always strived to be your best business asset, with our only desire being to help you achieve the goals and successes of your dreams. We expect nothing but the best from our team members in order to meet these objectives. Ink on paper, graphic design, and marketing have been our passion for a very long time. We look forward to the new challenges our industry faces with each technological advancement. We embrace future developments and methods of providing the best products and services that our customers expect from us. The business of your image and marketing communications is at the forefront of our core existence. The business of our existence is you, "Our Customer". We are your print and graphics communications professionals. Expect No Less.
Company History
While working his way through the business college of Georgia State University, Press Fletcher worked for several companies and learned the art of printing and working with clients. In 1982 he started his one-man operation in the basement of his father's home, working at night honing his skills, while still maintaining his full-time job .
Within just a few short months, Mr. Fletcher had earned the respect of many small firms around the Atlanta area and was able to go full time, launching Fletcher Press, Inc., and relocating to a small office space in Chamblee, Ga. Combined with the sales efforts of his father George, and a part time employee, they steadily grew the business needing more space to handle both equipment and personnel. Press Fletcher was building a brand that could be trusted within the community for outstanding customer service at a fair price.
In 2023, with the technology of digital printing and the need to become a full service graphics company, FPG Marketing, LLC was born to help customers understand what can be achieved with digital technology and the advancement of the printing industry to more than just ink on paper.
Today we employ state of the art equipment and software in conjunction with numerous partnerships and alliances with industry leaders to provide our customers with the best product to fit their needs and budget.
Mr. Fletcher welcomes you to join the FPG Marketing, LLC family today, as after 40 years their legacy has just started.
Let's make something happen together.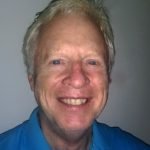 "My name is Press Fletcher and it has been my goal and vision to always maintain customer loyalty and satisfaction. After more than 38 years in the printing industry I am still very passionate about giving the closest attention to customer service."
let us help you with your next project